Our Brisbane Franchising Lawyers can assist you with the right advice. Franchises can offer unique opportunities for business success but only if the legal arrangements that govern the relationship with the franchisor have the same outstanding qualities as the business model to which you are attracted.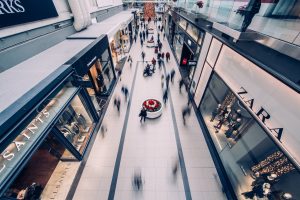 The franchisor-franchisee agreement creates a comprehensive legal relationship for the exploitation of the franchisor's product for a specified term in relation to a specified premise or territory.
Ideally, franchising secures an established brand for a product or service. It provides a proven business model and marketing system, which reduce typical start-up risks. – Business QLD
Franchisees
Most franchise agreements are aimed at protecting the interests of the franchisor. Our no-nonsense analysis of your proposed franchise agreement and the disclosure statement will clarify in plain language what obligations and responsibilities you will be committing to.
Our Brisbane Franchising Lawyers will negotiate on your behalf to reach a reasonable and equal arrangement. We can also help you assemble any information needed during the franchise application process so that you start your business endeavour on the best possible terms.
Unfortunately, franchise disputes between franchisees and franchisors occur frequently. Investors in franchise arrangements are buying into a proven formula for success that they expect will yield returns that will improve with their hard work. What happens when it doesn't turn out as expected? Find out more
---
Selling a Franchised business?
Our Brisbane Franchising Lawyers are experts in assisting established Franchisees to sell their business. Most franchise agreements require the franchisor's approval prior to selling the business and we can help you meet all requirements.
We offer personalised service and our Franchising Lawyers have the legal expertise that results in saving you time and money. We develop tailor-made strategies with the best results and we work with you to ensure that we know the real challenges and how they are best addressed.
---
Franchising services we offer
Our company's main franchising services in the field of franchising law include:
Advice and interpretation of franchise and related contracts;
Negotiating improvements to a proposed deal;
Advice on intellectual property and strategies for protection;
The mediation and resolution of disputes;
Lease advice including leases for retail shops;
Franchise sales and acquisitions;
Business Structuring;
Employment Agreements.
---
---
---